Why get braces?
Braces are orthodontic appliances used by orthodontists to correct teeth alignment. Modern braces have come a long way since 1819. There are many types of braces made of different materials, each with its own pros and cons.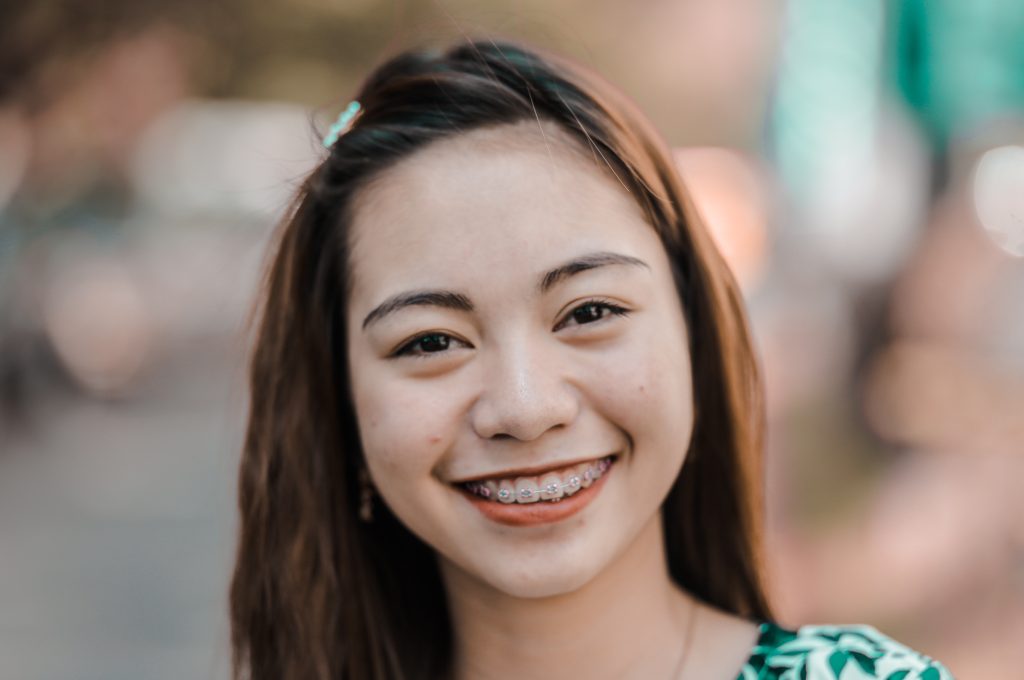 Braces can be used to
straighten teeth
get a better bite
develop good oral hygiene
improve affected speech caused by a malocclusion
get a more beautiful smile and increase your confidence
With straight teeth, you can not only brush better and eat well, but you can also have higher self-esteem!
Do you need them?
It is a misconception that braces are for children and teenagers only. For children, the best time for them to get braces is when all their milk teeth fall out. Many orthodontic issues are easier to solve if detected early, meaning longer treatment time, surgery, and more serious complications can be avoided in the future. Therefore, the best time to get braces is when a child is 10 to 12 years old (for females) and 11 to 13 years old (for males).
Adults can definitely benefit from getting braces if they are thinking of correcting any teeth alignment issues, malocclusion, and want to improve aesthetics.
How does it work in Singapore?
Before you start treatment, you will have to book a consultation with the orthodontist. During the consultation visit, records such as x-rays (orthopantomogram and lateral cephalogram) and teeth study model will be taken to measure and determine the treatment plan.
The orthodontist will then discuss the treatment plan with you. This is the time for you to clarify any questions regarding your braces treatment with the orthodontist.
One of the most popular questions is "do I need to extract teeth?" Extractions, usually premolars, are required for patients with severe crowding or protrusion of teeth to achieve a more perfect result. The number and teeth are decided based on the type of malocclusion. It is common for patients to take out up to four teeth.
During the treatment, you would need to see the orthodontist for adjustments every 3 to 6 weeks. Overtime, you will notice your teeth getting straighter.
What types are the best or ideal for you
There are many different types of braces in the market. The ones which are most suitable for you depend on your lifestyle needs and preferences.
Metal braces:
Traditional metal braces comprise of small metal brackets which stick to your teeth and are joined by a metal wire to tighten your teeth. Metal braces are now smaller, more comfortable and sleeker as compared before.
The advantages of metal braces are that they are sturdy, able to achieve a detailed finish and suitable for complex cases
The disadvantages are that they are more visible and while harder to clean, the cleaning process is manageable by all.
Ceramic braces:
Ceramic or tooth-coloured braces are produced to look natural and complement the colour of your teeth. To the casual observer, they are barely noticeable. Ceramic braces are ideal for adults who are not suitable for Invisalign but want to improve their smiles.
The advantages of ceramic braces are that they are less visible than metal braces, are able to achieve a detailed finish and are suitable for complex cases. However, they are easier to break compared to metal braces. Like metal braces, ceramic braces are harder to clean but patients are still able to clean them well.
Damon braces
Damon braces, or frictionless systems, were designed to align teeth faster than traditional braces. This is due to the reduction of frictional forces during tooth movement. Studies have shown that the decrease in forces helps to significantly lower the discomfort caused by shifting teeth. This is good news for people who are afraid of the pain caused by braces treatment.
The advantage of Damon braces is that they are frictionless, making treatment faster and less painful. They have the same disadvantages as metal and ceramic braces and are more expensive as well.
Invisalign
As the name suggests, Invisalign is invisible when worn. Invisalign is a series of clear aligners that patients change themselves. This means that they are removable and patients can brush and floss as per usual. They can also continue to enjoy their food! As Invisalign is made up of smooth plastics, patients are less likely to develop ulcers, making it more comfortable. The visits are scheduled every two months, making Invisalign a great choice for working adult patients with busy schedules.
Invisalign is the least obvious among all the braces systems. As they can be removed, patients can clean their teeth easily. Invisalign is more comfortable compared to traditional braces as it is made of smooth plastic. However, the disadvantages are the results are less detailed than traditional braces and not advisable for complex cases. The result from Invisalign is highly dependent on patients' discipline.
What dental problems do they address
Braces can be used to address various issues such as
overbite
underbite
crooked teeth
overcrowded teeth
gaps in between teeth
crossbite
open bite
deep bite
abnormal teeth growth
What to expect
Braces are made up of a few components: brackets, wire, modules and molar bands.
Metal or ceramic brackets are stuck onto your teeth using a special kind of dental adhesive and they will be there throughout the whole braces treatment. Therefore, it is very important to watch your diet as hard food will cause the braces to break, delaying your completion.
The wire is placed over the brackets and tied in place using modules. This is the fun part where you can choose colours to jazz up your braces! If you want your braces to look less noticeable, you can pick silver for metal braces or transparent for ceramic braces. Darker colours are less likely to stain than lighter colours, so you may want to keep it in mind when choosing the colours.
Molar bands are the back part of the braces. Before the molar bands can be put on, separators or spacers have to be placed in between the back teeth to create gaps.
Once the braces are on, it starts to work its magic and you can expect to see changes to your teeth alignment. The change can happen as early as in the first month. Over time, you can notice your teeth shift into their ideal position. This is possible with adjustments every 3 to 6 weeks. Elastics may also be used during treatment.
The average treatment time is 18 to 24 months, assuming you come every month for the adjustment. 
After the braces are removed, you will have to wear retainers to maintain the teeth in their position. Retainers are to be worn all the time for 6 months, then only at night.  This is to prevent the teeth from shifting.
How painful is getting braces on?
After the braces are put on, you can expect some soreness which is temporary. Generally, painkillers are not needed. A few months later, patients do not experience any soreness as they are used to the braces.
What is the cost of having braces?
The costs of braces vary widely, depending on the severity of the issue, complexity of the case, and length of treatment.
To give you a broad idea, the typical costs of the different types of braces are as follow:
Metal braces $3000 to $6000
Ceramic braces $3500 to $6500
Damon braces $4000 to $7000
Invisalign $4500 to $9000
How long will you wear them
On average, braces treatment will take around 18 to 24 adjustments. That equates to 1.5 to 2 years assuming you have adjustments every month. However, the actual completion time highly depends on the complexity of the case and cooperation from patients.
There are a few things to follow to make sure that you finish braces treatment within the stipulated time frame.
Watch your diet to prevent food from breaking the braces.
broken braces may cause teeth to shift. Shifted teeth need time to realign into position.
Come regularly for your appointments so that the orthodontist will be able to keep your treatment on track.
Brush your teeth well. If you don't, the plague may accumulate causing decalcification. Decalcification results in white marks on your teeth, spoiling the smile you've always wanted.

Oral hygiene and tips
Brush your teeth a minimum of twice a day.
Always use an interdental brush after normal toothbrushing as it helps to clean around the brackets.
Floss every day. You can floss on the alternate jaw so it is less tedious and you will be less likely to give up.
Use Colgate's phosflur mouth rinse once a day to aid in the prevention of dental cavities.
It is recommended to get a cleaning every 3 months to maintain good oral health.
About Braces is a clinic that strives to provide high-quality services to our patients. Our braces packages are priced to cater to everyone so that they can have straight teeth and a beautiful smile.
Our patients are in the good hands of our skilled orthodontist and dedicated nurses, some of whom have grown with us since the start. We are ready to provide our best knowledge and orthodontic care to you.
About Braces also uses the latest technology such as digital scanners and orthodontic software to give patient a more efficient, accurate and comfortable experience. We also have a special programme that will allow patients to view their possible outcomes with treatment. This helps patients decide on the best course of treatment according to their desired goals.
Give us a call at 63977177 to enquiry more or to book an appointment! We look forward to hearing from you 🙂