After months of waiting, it is time to finally take off your braces. You might think that your braces journey ends once your braces are removed. However, there are several procedures that you can do if your want your new smile to be perfect.
Teeth Whitening
Teeth whitening is a cosmetic treatment that helps to lighten the colour of the teeth by removing stains and discolouration. We have two teeth whitening treatment options available: take-home teeth whitening and chairside teeth whitening.
If you are looking for a fast and convenient way to whiten your teeth, the chair side whitening treatment is the right method for you. The teeth whitening procedure at About Braces takes about 45 minutes. Imagine leaving our clinic with a dazzling new smile!
We also provide take-home whitening treatment. Two custom-fit trays are constructed to fit snugly around your teeth and contain whitening gels. This is a safe and effective alternative to in-chair whitening, and it can be done at your own pace. If you notice that your teeth are becoming sensitive, simply stop for a day or two to give them a rest, then resume when you are ready. This method is best for persons who have no time constraints, as it takes at least two weeks to attain the desired whiteness of your teeth.
Both our teeth whitening treatments offer similar results. The only difference between the two is the amount of time it takes to obtain your desired result. 
BioClear for Black Triangles
Black triangle teeth, also known as 'open gingival embrasures,' indicate that there are spaces between the teeth and the gum line, resulting in a triangular gap between teeth. Unfortunately, when someone smiles, they can draw unwanted attention to themselves. Black triangle teeth can not only make a person appear older, but they can also act as food traps, collecting plaque, tartar, food, and stains. Gum disease and tooth decay may result as a result of this.
BioClear is a revolutionary system that use composite material that may be easily bonded to any region of the tooth to fill gaps, correct uneven teeth, cover chips, and even out colour. Clear forms are filled with a composite material that matches the colour of your teeth for a minimally invasive and cost-effective procedure. The forms are removed, leaving a smooth contoured composite. The form sits just below the gum line, giving the impression that the teeth are erupting organically. The papilla (the gum in-between the teeth) is cuddled back into place by the tight contacts achieved with this method, revealing a healthy and young smile.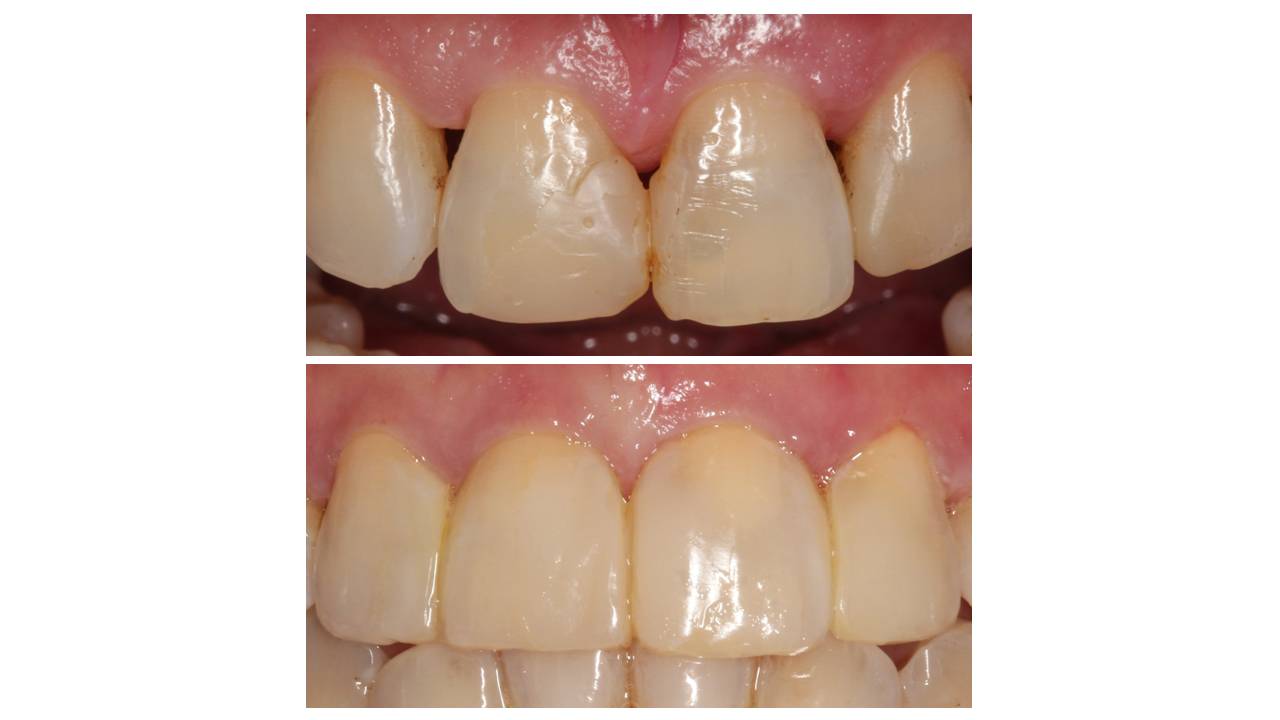 Before and After Photos BioClear Treatment
Veneers
Dental veneers are a type of cosmetic restoration that covers the front teeth and hides them. They're commonly applied in sets of six to ten across the top front teeth Unlike crowns, which cover the entire tooth, veneers only cover the fronts of each tooth according to the patient's preferences.
It will be a two-step process to fill in black triangles on teeth with dental veneers. Adjusting the enamel, collecting impressions, and shipping a model to the lab are all part of the prep visit. Your mouth will also be numb since the dentist will have to shave off your teeth. Your permanent veneers will arrive from the lab a few weeks later, ready to bond into place.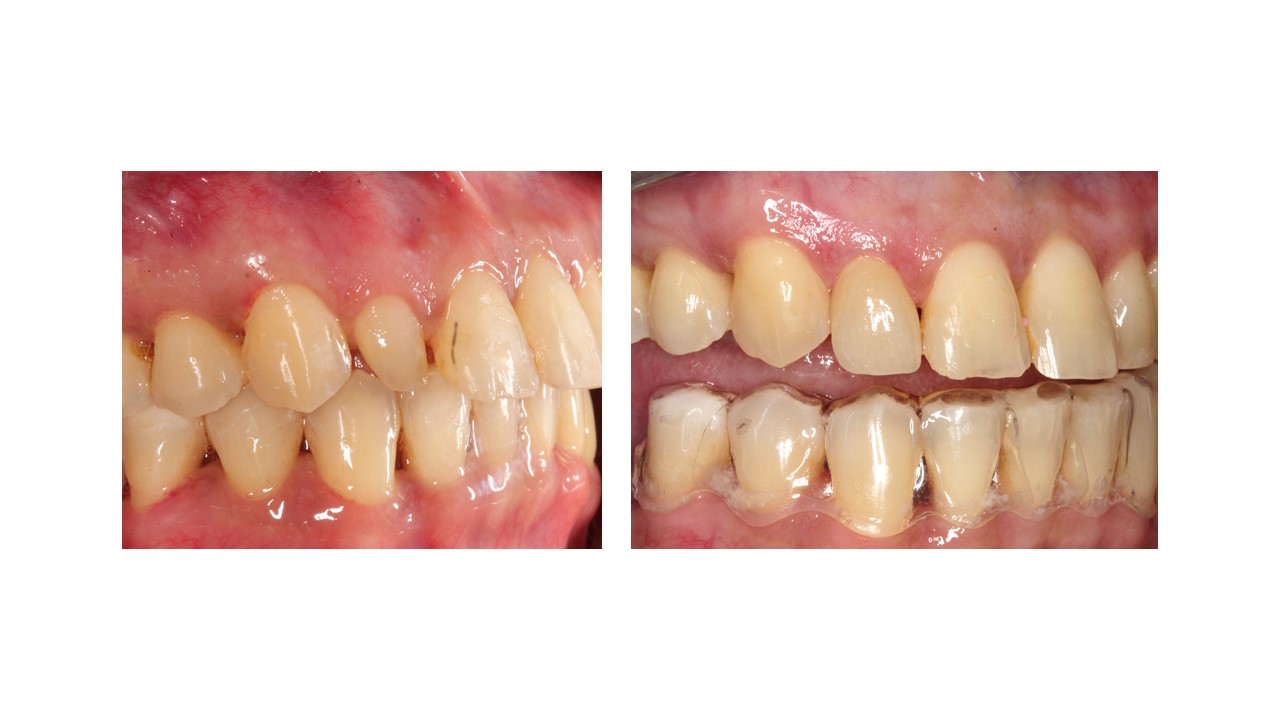 Before and After Photos Veneers