NEW COVID-19 STEPS AT ABOUT BRACES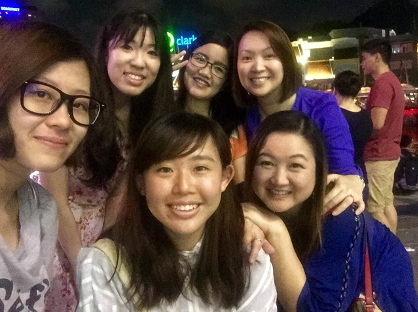 CONTACT
PHONE:
63977177
WEBSITE:
www.aboutbraces.org
EMAIL:
enquiry@aboutbraces.org
TO ALL ABOUT BRACES PATIENTS
Dear Patients,
About Braces has your welfare and safety foremost in our minds when the circuit breaker ends. So much more in known about the Covid-19 virus compared to 2 months ago when the circuit breaker began. Based on guidelines and directives from MOH, we have instituted a number of changes.
We ask for your patience as things may run a bit slower and perhaps a bit more inconvenient compared with before. Listed below are some of the changes you can expect.
All staff will wear faces masks all the time. We ask that you do the same for the safety of everyone. Patients refusing to wear face masks will not be treated

All surfaces will be disinfected after every patient and that includes even the furniture and table tops.

Only patients will be allowed entry to minimize the number of people in the reception area. If the patient is a minor, only ONE parent will be allowed with the minor.

The seating area in the reception area will be disinfected twice a day

The entire clinic including the floors will be disinfected once a day

All staff will have their temperature taken twice a day and all staff will have their pulse oximeter reading done once a day (recommended by MOH for early detection of asymptomatic patients)

Once a staff member displays signs of Covid 19, they will stay at home as a precaution for 14 days.

Any staff returning from abroad will be required to pass to consecutive Covid 19 tests before they are allowed back to work. They will not be allowed to travel to any country unless considered safe by MOH.

All staff must wash their hands every time they enter the clinic

All staff are not allowed to use the home clothing for work and must change into their work clothes.