AFFORDABLE BRACES & TEETH STRAIGHTENING IN SINGAPORE
AFFORDABLE BRACES IN SINGAPORE
The cost of our braces package starts from

$3250.00
and Invisalign/clear aligners package starts from

$2500.00
It includes the treatment records, monthly adjustment visits and one set of retainers
About Dr Stefan Vaz
Dr Stefan Vaz graduated from the National University of Singapore in 1989 and continued his advanced Specialist training at the world-renowned Eastman Dental Institute of the University of London. To date, he has almost 30 years of experience specializing in orthodontics.
He is a Singapore Dental Council Board Certified Specialist in Orthodontics, Fellow of the World Federation of Orthodontists, a Member of the American Association of Orthodontists, and a Fellow of the Academy of Medicine Singapore.
He is one of the most prolific users of Invisalign in Singapore. As such he was chosen as a member of the Invisalign International Steering committee and even lectures Invisalign staff and specialists on the Invisalign appliance. He has also trained orthodontists in Southeast Asia and India in the Invisalign appliance system, and is also the Invisalign consultant for Southeast Asia.
Due to his experience if different appliance systems, our patients can select from a variety of appliances for their needs and aesthetic requirements.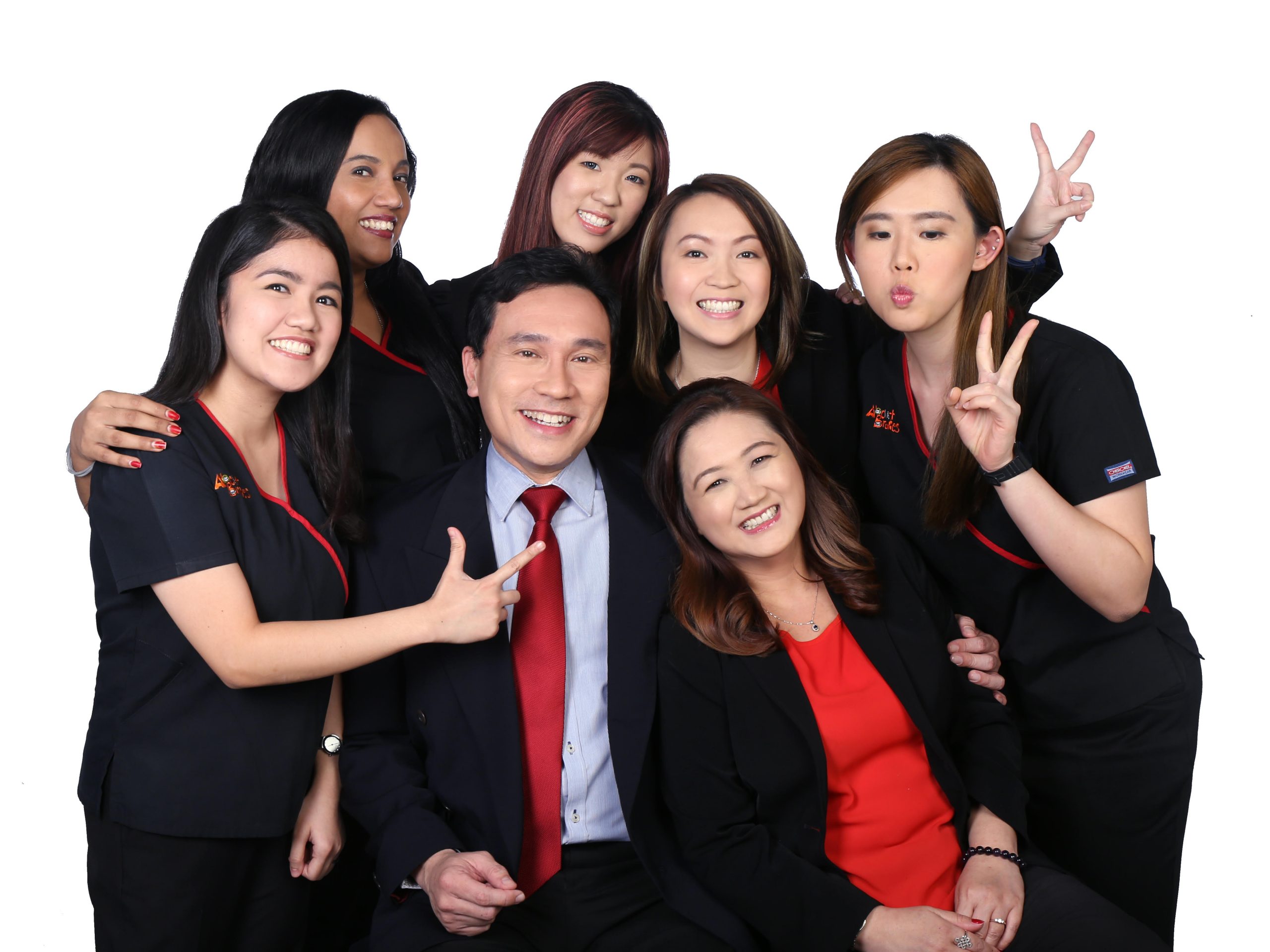 Braces and Teeth Straightening Options
About Braces is a clinic that is focused on providing good quality services to our patients. We keep our braces affordable so that everyone can have a smile that they will be confident about.
Patients in our clinic are guaranteed a dedicated team that is knowledgeable about all aspects of orthodontic (braces) treatment. Our team, most of whom have been with us for more that 7 years, are knowledgeable and are ready to provide you with the highest level of orthodontic care.
About Braces strives to give patients different feasible options for teeth straightening and provide them the best in orthodontic care. To this end, our clinic uses state of the art technology such as digital scanners and orthodontic software so that patients can view their different outcomes and therefore choose their appropriate plan. With advanced digital technology, patients can expect a more efficient, accurate and comfortable experience.
Different types of braces
Metal Braces
Have you ever been unsatisfied or uncomfortable with your smile?
Braces have come a long way over the years and metal braces have improved immensely. Many individuals believe that metal braces are cumbersome and will hinder their appearance. Breakthroughs in technology have made braces smaller, more comfortable, and sleeker! Traditional metal braces consist of small metal brackets which adheres to your teeth and connected by a metal wire. Braces are one of the easiest ways to correct crowded, crooked teeth, jaw issues, and even misaligned bites. Braces can also: prevent tooth decay, increase confidence, give you the smile you will always want to flash, and increase self-esteem.
Why Braces?
Braces are one of the easiest ways to correct crowded, crooked teeth, jaw issues, and even misaligned bites. Braces can also:
Prevent tooth decay
Increase confidence
Give you the smile you will always want to flash
Increase self-esteem
Ceramic Braces (Tooth-Coloured Braces)
Ceramic or tooth-coloured braces eliminate the look of metal braces. These tooth-coloured braces are designed to look natural and match the colour of your teeth so that they are hardly noticeable to the casual onlooker.
Ceramic braces are perfect for individuals who:
Need more work done on their smile and don't qualify for Invisalign
Want confidence while wearing braces
Want to avoid the "metal" look of braces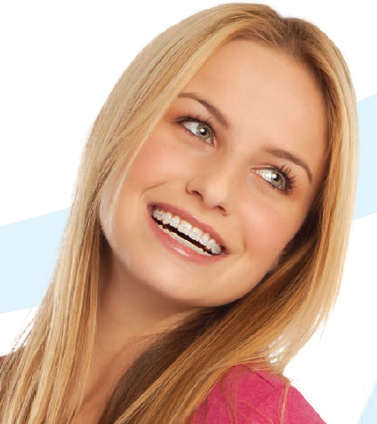 Frictionless Systems
What are frictionless systems?
Frictionless systems are braces that were created to work faster than traditional braces. These braces work extremely quickly to create spaces for crowded teeth. Frictionless systems are designed to reduce the frictional forces during tooth movement and studies have shown that the lesser forces needed to move teeth result in significantly lower levels of discomfort arising from tooth movement. This means that you will experience less pain when your teeth are being straightened.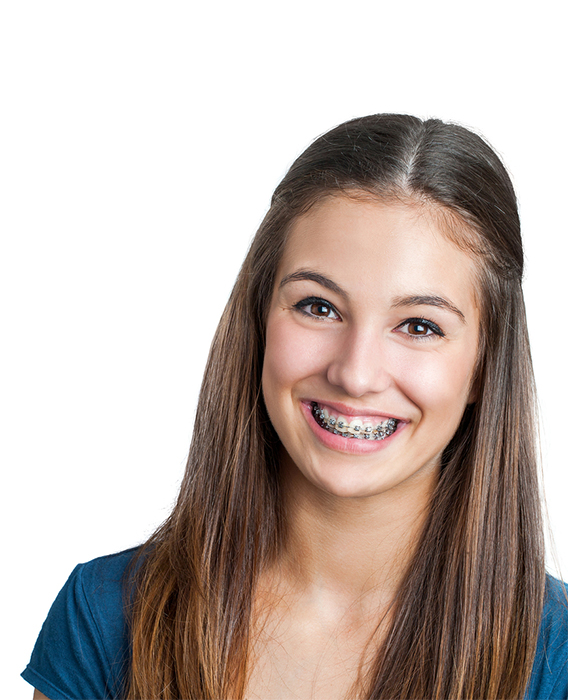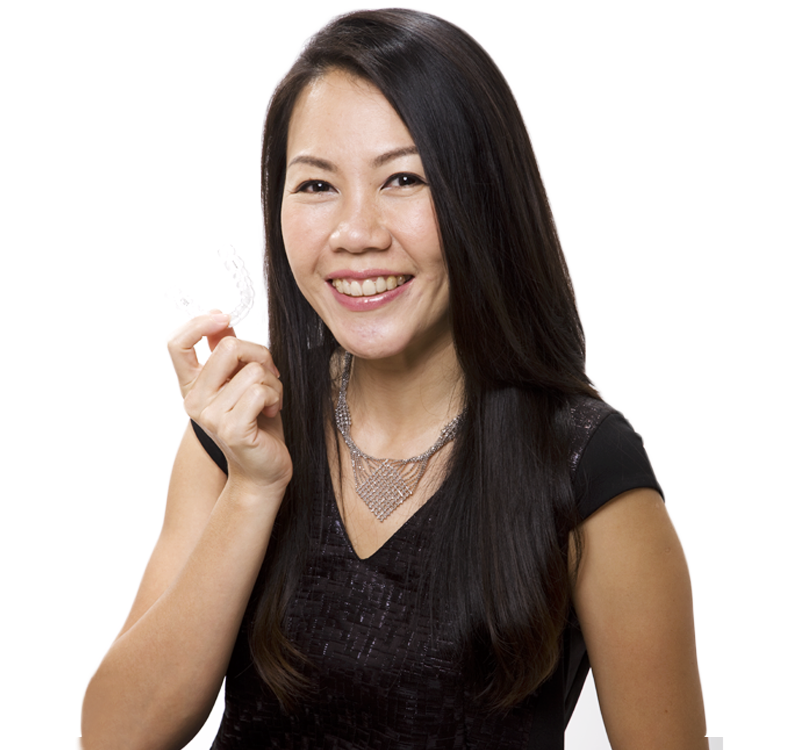 Invisalign
The latest in orthodontic technology, these plastic aligners are transparent and are therefore "invisible" when worn by the patient. This system is especially popular with discerning adults. Unlike braces which are fixed to the teeth, Invisalign is removable; hence, the patient can still continue with normal brushing and flossing. Also, this system allows the patient to enjoy whatever food he wants. Invisalign is made up of a smooth, comfortable plastic instead of metal, thus ulcers and mouth sores are less likely to develop. Visits to the doctor are scheduled every two months, so this system is much appreciated by working adult patients who have a busy schedule.
Learn More
Feel free to contact us for more details about our various payment plans!
CHANGE YOUR SMILE TODAY
Set up a consultation to get the smile you've always wanted.
Contact us at 6397 7177